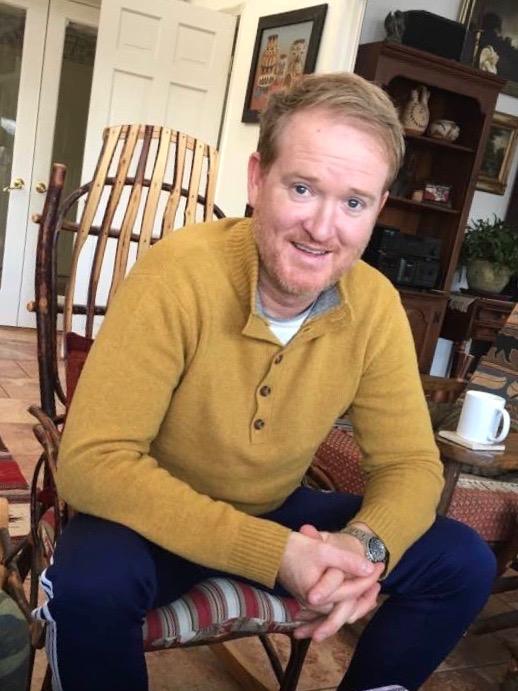 Partner Import Buyer
800.966.7835
justin@thewineclub.com
Justin Rutherford
Justin's ultimate career and all-consuming passion for wine was born from humble beginnings. It first sparked while waiting tables at a steakhouse in Portland, Maine. At the time, Justin was balancing the roles of personal trainer by day, and server by night, but soon realized that his true passions lie elsewhere...San Francisco. At the age of 22, Justin and his childhood friend packed up a Uhaul and headed across the country.
Justin's first break in the wine world was at a small retail shop in North Beach, where he not only began building his palate, but also connected with the manager, eventually following him to The Wine Club. Early into his career with The Wine Club, Justin noticed under served Burgundy lovers/collectors, prompting him to create a Burgundy specific mailing list. This initiative eventually grew into a full-time position as the Burgundy Buyer. Within 5 years, thanks to Justin's efforts, Burgundy sales surpassed those of the ever-popular and massive sales of Bordeaux.
During his 17 years at The Wine Club, Justin also created a a wine investment fund. It was with the sales of a portion of this fund that he was able to purchase a home in San Francisco with his wife (Alison). Since moving cross-country to the Bay Area, Justin has had the fortune of tasting and discovering some of the best wines in the world. His travels to France to meet with vignerondes and taste current releases date back to 2003 and have been biannually/annually since. All of these successes are possible thanks to the trusted contacts and relationships Justin has made during his 20 years in the industry. - Allowing him to source the finest wines available in the global market.
Partner Bordeaux & Domestic Buyer
800.966.7835
geoff@thewineclub.com
Geoff Comfort
Geoff was born in San Francisco and grew up playing baseball and dining out at restaurants with his parents. After playing collegiately at Cal State Fullerton and a brief professional baseball career with the Los Angeles Dodgers, Geoff had to get a real job. Always attracted to sales and customer service, Geoff managed a boutique sports memorabilia store and worked in real estate before winding up at The Wine Club in 2006. At TWC, Geoff started at the bottom, schlepping boxes working his way up to become the cellar acquisitions buyer and assistant store manager. Geoff was then recruited by a luxury online wine concierge service where he honed in his skills in white glove customer service. As a result of this experience he was able to travel to many wine regions including a more intimate knowledge of Bordeaux & Napa. After seven years Geoff was given the opportunity to purchase The Wine Club with his business partner and longtime friend, Justin Rutherford.
As a wine collector himself, Geoff's ability to cultivate wine lovers into collectors and aficionados is his specialty. Geoff thrives and gets personal and professional satisfaction for serving & pleasing his clients the way they demand. From nearly two decades of luxury sales experience, Geoff can identify - fairly quickly - a client's needs, however humble or extravagant.
Geoff lives in San Francisco with his wife Becky and two young children, a 6 year old boy and 3 year old girl. They treasure living the "The City" as they appreciate access to a wide variety of activities and dining establishments. Most of all, they love to entertain friends and family at their home, especially when accompanied by wines from the cellar…
Import Buyer
800.966.7835 ext 1003
anselmo@thewineclub.com
Anselmo Valte
After being dot-bombed in the early 2000s, Anselmo Valte abandoned his advertising career to follow his passion for food and wine, studying at the CCA/Le Cordon Bleu and cooking at some notable SF restaurants. Unfortunately, a cook can't make bank so Anselmo took a day job at The Wine Club to make ends meet. Little did he know that his passion for wine was greater than his passion for food. After more than a decade in the wine industry (vendor and retail side), Anselmo is now one of TWC's import buyers.
Director of Client Services & Sales
800.966.7835 ext. 1007
anderson@thewineclub.com
Jim Anderson
Born and raised in Sonoma and a longtime resident of the Napa Valley, Jim Anderson is a true wine country insider. He's a seasoned industry veteran with a unique resume and a strong passion for customer service and the world's finest wines.

Jim is an accomplished wine and luxury hospitality professional with extensive fine dining and hotel concierge experience. During his distinguished career at the iconic Fairmont Sonoma Mission Inn, Jim served as both the resort's Sommelier in their Michelin rated restaurant (Sante) and as the hotel's Chief Concierge. Jim was an honored member of the prestigious Les Clefs d'Or (gold keys), an exclusive organization of the world's elite hotel concierge (the equivalent of a 'Master Concierge'). He was their only member to also be his hotel's Sommelier. Jim received numerous accolades for his services during this time and his wine list in Sante was the recipient of multiple Wine Spectator Awards of Excellence.

Before joining the Wine Club in San Francisco, Jim spent the last decade as a personal cellar advisor and rare wine broker for numerous affluent collectors around the country.

Jim is a loving husband and father of two wonderful young ladies. He enjoys spending time with his family and sharing his passion for wine with friends,
family and clients alike.
Operations & Shipping Manager
800.966.7835 ext. 1000
nickc@thewineclub.com
Nick Carpenter
Nick grew up in Ireland as his family owned and operated the local pub. Some say that pub is where Nick learned the art of customer service and work ethic. Nick's first job after moving to San Francisco from Ireland was at Coit Liquor in North Beach. His first day on the job, he met a young kid named Justin Rutherford who'd just moved from Maine. The two hit it off and would work together on and off for the next two decades at The Wine Club. As Nick said of Justin, "I've been riding his coattails ever since."
Nick certainly doesn't need to ride anyone's coattails as he is the linchpin to all of the inner workings of TWC. He is a jack of all trades who manages the logistics and daily operations of the company. Nick is also very skilled in cellar acquisitions as he helped build an online auction platform at his previous employer. If you need something done, Nick is our man and TWC is lucky to have him.